Oh give me a home where the buffalo roam...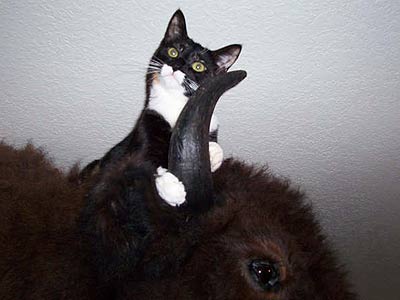 Pucker
Photo by: Virginia Putsch, Kansas City, Missouri
This is my cat Pucker! She is 3 years old and the vet promised me she would calm down after we had her fixed. (**giggles**) Well I came down to our recroom/office one morning and there she was hugging the buffalo mounted over our fireplace. Thank goodness I keep my camera handy because this cat is full of high jinks like this.
« previous | home | next »
The comments to this entry are closed.
« previous | home | next »