Oh with a filet you'll want a merlot, although one can never go wrong with a nice cabernet sauvignon…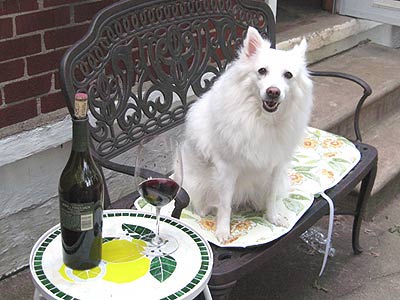 Princess
Photo by: Christa Henderson, Media, Pennsylvania
"Princess is seven years old, and this photo was taken recently this summer on my patio. Given all that one hears about the value of moderately drinking red wine, Princess is quite the hostess as you can see and enjoys her R and R time on the loveseat overlooking the backyard."
« previous | home | next »
The comments to this entry are closed.
« previous | home | next »