Bring on the hula girls. Whoo.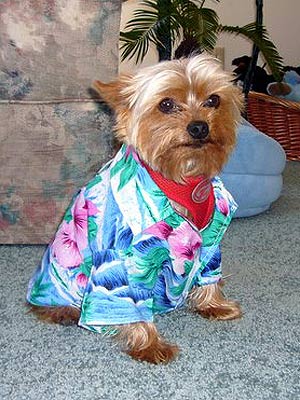 Bernie
Photo by: Betty VanZelderen, Carroll, Iowa
"Bernie is 3 1/2 years old and very picky about his clothes. As you can tell he is not happy with his new tropical shirt."
« previous | home | next »
The comments to this entry are closed.
« previous | home | next »