What duck? Er...I wasn't doing anything.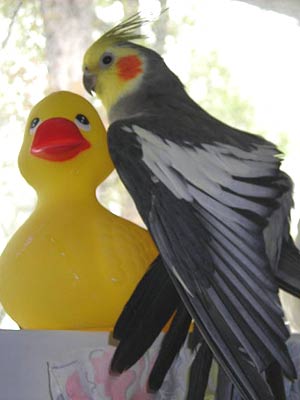 Sunny
Photo by: Agnes Tablada, New Carollton, Maryland
"Sunny, my eight-year-old cockatiel likes to groom with his pals rubber duckie and porcelain swan. He could whistle the theme song of the 'Andy Griffith Show.'
« previous | home | next »
The comments to this entry are closed.
« previous | home | next »