Like, didn't you know? The 80s look is like so totally back!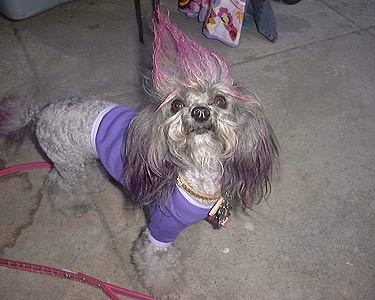 Gaby Griffith
Photo by: Judy Garland, Hermosa Beach, California
"This is my dear Gaby Griffith getting ready for hair and makeup. She was helping my friend out for an LA fashion show, doing the run way like any pro! She's ready for her close up has her hair tipped in purple to match her cute Fashion (Peerless) T-shirt! She's a real pro, NEVER complains!"
« previous | home | next »
The comments to this entry are closed.
« previous | home | next »