Cat, dog--who cares? A warm tummy is too good to pass up!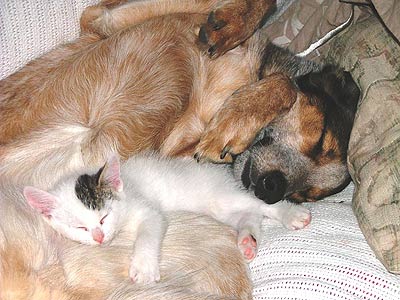 Smudge and Jazzy
Photo by: Donna Flanders, Lawton, Oklahoma
"Here is a real cute photo of one of my new kittens, Smudge The Cat, nestled into his canine sister, Jazzy, for a nap."
« previous | home | next »
The comments to this entry are closed.
« previous | home | next »