Well hello there, nice to smell you!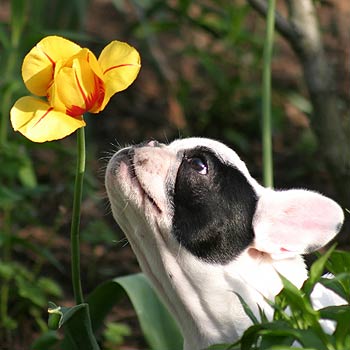 Fiona
Photo by: Bill Taylor, Fairborn, Ohio
"Fiona is our new French Bulldog puppy. She was owned by a WWII and Korean War Veteran who although he had a really crusty exterior, he dearly loved this little girl. She was out patrolling our garden one morning and found a newly opened tulip that she just stopped for a moment and smelled. I thought it was a really nice photo."
« previous | home | next »
The comments to this entry are closed.
« previous | home | next »