But Mom, I have a date tonight!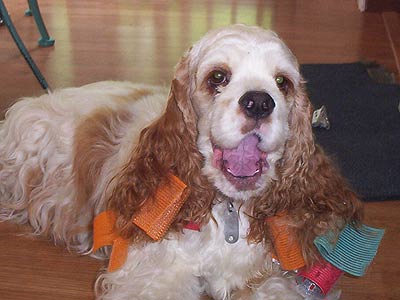 Dillon
Photo by: Elaine Bettencourt, Baldwinsville, New York
"When I arrived home from an errand, my American Cocker Spaniel, Dillon, had gotten into my self-sticking rollers. It was really hysterical!"
« previous | home | next »
The comments to this entry are closed.
« previous | home | next »