Yes dah-ling, loook into deez eyes and come sit next to me in my luuuv lair.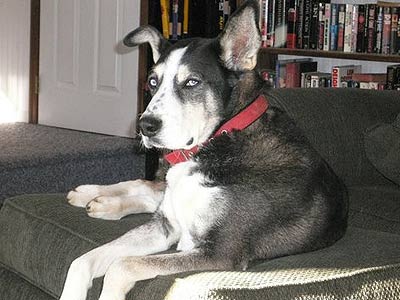 Mac
Photo by: Nancy Mundie, East Brunswick, NJ
"This is our 6-year old husky/shepherd mix, Mac, relaxing in the family room. He was adopted from a Southern New Jersey animal rescue group and we are so lucky to have him. He loves walks around the neighborhood and playing with his favorite friend and neighbor, Daisy."
« previous | home | next »
The comments to this entry are closed.
« previous | home | next »