We finally have our barbershop dog-tet!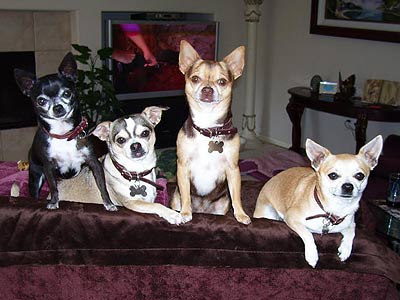 Photo by: Sharri Slater, McKinney, Texas
"We are all brothers. Our Mom went to pick up one of us to adopt but she came home with all of us. She didn't want to separate us. We have our own bedroom with a tile floor and our own beds, but we run around the house during the day."
« previous | home | next »
The comments to this entry are closed.
« previous | home | next »