Say cheese.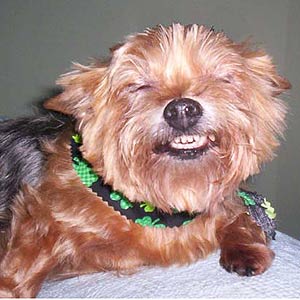 Kelsey
Photo by: Marty Watson, Apopka, Florida
"Kelsey is an 8-pound, 11-year old Yorkshire Terrier. She is the sweetest little girl, very well behaved and very smart. She smiles at everybody and always brings a toy to the door when someone arrives."
« previous | home | next »
The comments to this entry are closed.
« previous | home | next »