Good thing I took those yoga classes!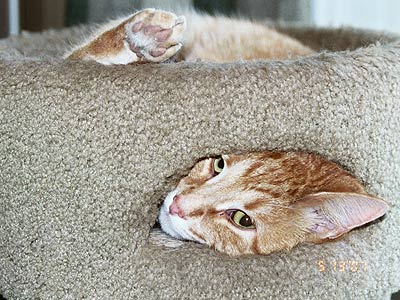 Tuffy
Photo by: JoAnn Lennon, Newton, Iowa
"Tuffy is a 2-year-old that came to us as a kitty from a country friend whose cat had a litter, and being the wonderful friend that I am...needless to say Tuffy lives up to his name. He has no fear and loves his brother, Depot (thus named after being found as a stray kitten at the Depot Restaurant in Grinnell, Iowa), who looks the same only with a larger head!"
« previous | home | next »
The comments to this entry are closed.
« previous | home | next »