Whiskers never went to bed without preparing for her sleepwalking habit.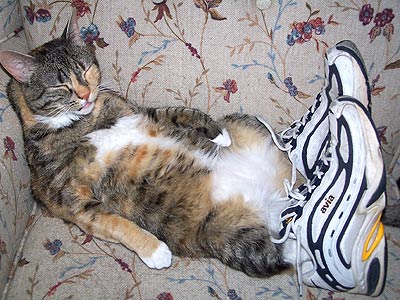 Whiskers
Photo by: Dot Folz, Blue Bell, Pennsylvania
"I've attached a pix of Whiskers taken one afternoon after I returned from a walk. She never even opened her eyes to see why she now had a pair of sneakers on her paws!"
« previous | home | next »
The comments to this entry are closed.
« previous | home | next »