Open wiiiiide.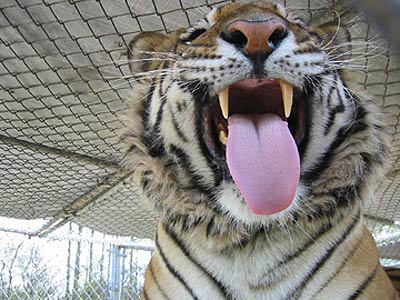 Genesis
Photo by: Deborah Warrick, St. Augustine, Florida
"I own a wildlife sanctuary in North Florida, where I care for approximately 100 exotic animals, including tigers, lions, wolves, leopards, cougars and much more. Genesis is the tiger in the photo. He was my first tiger that I rescued in 1995; he's now 12 years old. My website is www.staugustinewildreserve.org."
« previous | home | next »
The comments to this entry are closed.
« previous | home | next »