Hurry, Mom, we're waiting!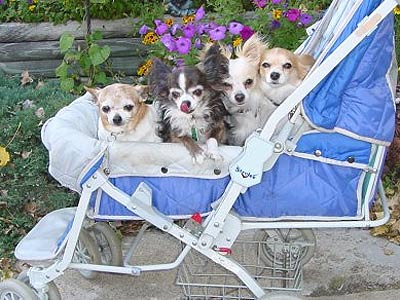 Trinket, Milo, Chili, and Rosie
Photo by: Wendy Scharber, Mounds View, Minnesota
"Our long-hair chihuahuas were all from rescue shelters and came to us as adult dogs. We drove 9 hours one way to pick up Trinket and Milo from their foster home. They had been rescued from a puppy mill in Missouri Chili and Rosie came from Cincinnati, Ohio. We met their foster mom half-way on that trip, but it was still a 5 hour drive one way. On both trips the long car-ride gave us a chance to get to know and bond with our dogs. They are all wonderful little furballs and I would recommend pet adoption to anyone looking for an addition to their family."
« previous | home | next »
The comments to this entry are closed.
« previous | home | next »