Fame! I'm gonna live forever!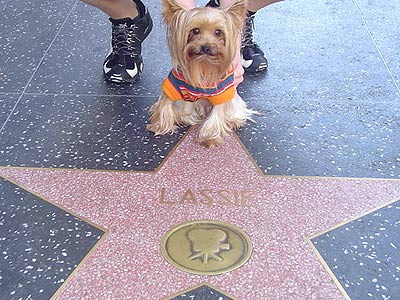 Charlie a.k.a. "Pork n' Beans" (she's a girl)
Photo by: Ryan Kramer, Los Angeles, California
"Don't let this 3.5 pound Yorkie fool you, she's got what it takes to make it in Hollywood! Charlie loves hanging out at all the red carpet events and aspires to be just as famous as Lassie one day. Look for Charlie on the news stands soon!"
« previous | home | next »
The comments to this entry are closed.
« previous | home | next »