You Write the Caption!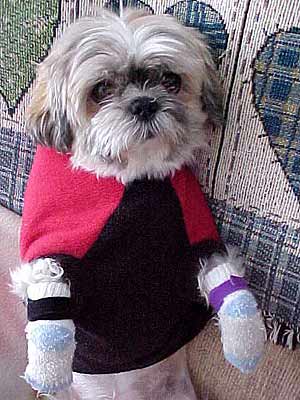 Andy
Photo by: Susan Bromen, Forest Lake, Minnesota
"This is Andy. Due to his near-death experience about a month ago after ingesting ice-melt with caustic chemicals in it, I now cover his feet with plastic, baby socks, whatever I can keep on him, before he goes out for his daily walks. He tolerates it, amazingly, and this photo was taken just before a walk."
What do you have to say about poor Andy? Tell us in the Comments section below!
« previous | home | next »
The comments to this entry are closed.
« previous | home | next »