Read the sign! The Princess is napping.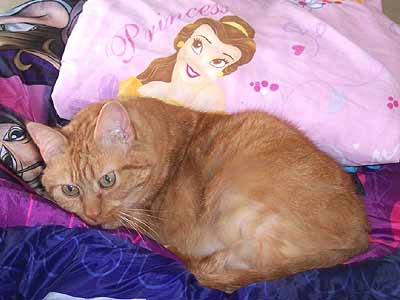 Ashley
Photo by: Darryl W. Boelling, Biddeford, Maine
"This is Ashley, the 'cat with attitude,' settling in for one of many of her daily naps on my granddaughter's bed. I'm sure she feels the pillow should read 'Queen' rather than Princess."
« previous | home | next »
The comments to this entry are closed.
« previous | home | next »