One word. "Birdweiser."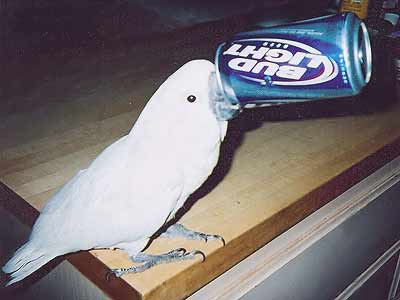 Pearl
Photo by: Andi LaVigne, Colfax, California
Pearl loves empty aluminum cans. She is not at all interested in what's inside (beer or soda) and won't drink it, she just love to grab an empty can and bang it on whatever she can find. Apparently she loves the noise it makes--we don't !
« previous | home | next »
The comments to this entry are closed.
« previous | home | next »