That snow way to treat a cat!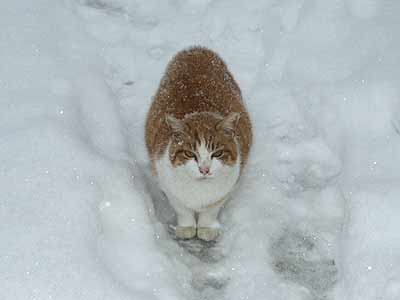 Pink
Our snow storm voyager, Pink, here is returning for a cup of hot chocolate. You can kind of tell he was a lover and not a fighter. You can't tell he's 14. (That's 98 to you and me!) He would actually hide in boot impressions and jump out at the other cats when they played in the snow.
Photo by: Don Frame, Vineland, New Jersey
« previous | home | next »
The comments to this entry are closed.
« previous | home | next »