We dachshunds have to be creative to be taller!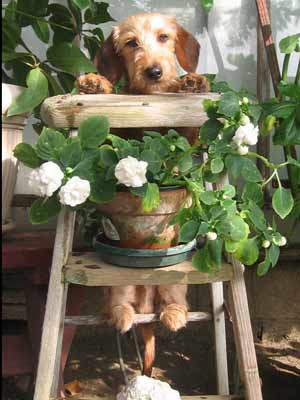 Charlee
Photo by: Sherry Monje, Venture, California
"Our 5 1/2 month old wirehaired dachshund Charlee not only loves playing in the garden but he also enjoys having his picture taken!"
Got a fun Fido pic? Or a cool cat snapshot? Our contest has ended, but you can still submit photos for possible inclusion in our daily pet photos gallery. Send photos to us at pets@aarp.org. Click here for rules and guidelines.
« previous | home | next »
The comments to this entry are closed.
« previous | home | next »