Oh, you think it's funny now but I will have my revenge. In your shoes.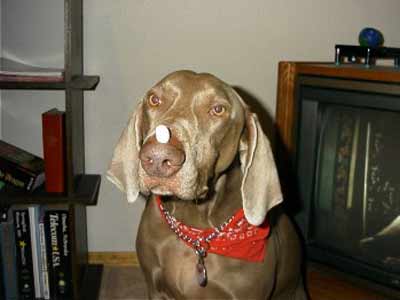 Cass
Photo by: Dennis Olsen, Springfield, Missouri
"This is Cass, a nine-year-old Weimeraner. He is the smartest dog that I have had, and I have had quite a few. In this picture he is waiting for an OK. He will flip the marshmallow in the air and then catch it. He loves them."
« previous | home | next »
The comments to this entry are closed.
« previous | home | next »