My future's so bright, I gotta wear shades!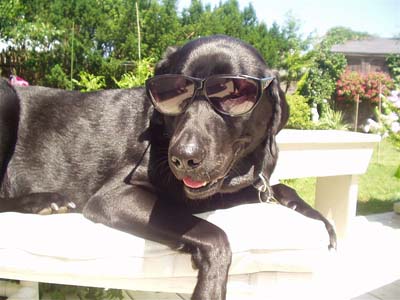 Maxine
Photo by: Clarice Butterworth, Toms River, New Jersey
Clarice writes: "When Maxine isn't playing the role of 'wealthy heiress', she's a Therapy Dog, who visits cancer patients at our local hospital every week. Maxine was rescued by the Brookline Labrador Retriever Rescue in Pa., and adopted by me in 2002."
« previous | home | next »
The comments to this entry are closed.
« previous | home | next »