A golden glow...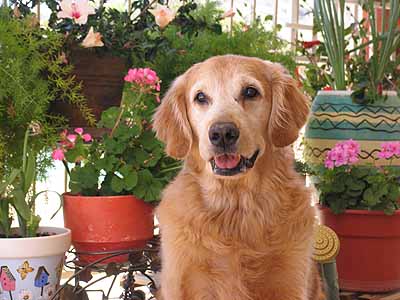 Wrangler
Photo by: Joyce Hubler, Desert Hills, Arizona
"Wrangler came to me through Rescue A Golden of Arizona. Wrangler's owner had recently gotten married and his wife did not like dogs. The new wife was going to have Wrangler euthanized that day and the husband called Rescue begging us to take him. Wrangler came to me as a foster dog and I had no intention of adopting him. Within an hour he had stolen my heart and became my Best Friend. He is so smart and so willing to please. With just a few agility lessons under our belt, Wrangler received his AKC Agility Title. He is the best dog in the world."
« previous | home | next »
The comments to this entry are closed.
« previous | home | next »