You Write the Caption!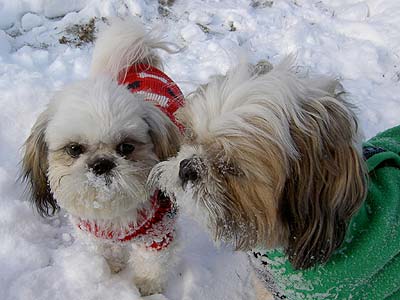 Magic and Molly
Photo by: Becky Rowan, Redford, Michigan
Becky writes: "Magic and Molly, our two shih tzu's, are looking forward to winter, their favorite season. They love romping around in the snow, although they don't particularly like getting their coats on."
« previous | home | next »
The comments to this entry are closed.
« previous | home | next »