She didn't! Then what happened?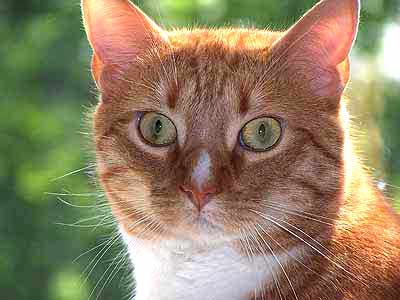 Chester
Photo by: Johns Pema, Natick, Massachusetts
"Chester has become accustomed to me chasing him around my apartment with my camera. Now he hardly blinks when the flash goes off. He has become quite a ham. When my daughter drops her cat, Smokey, off for a short stay, Chester grudgingly accepts him which results in more photo-ops."
« previous | home | next »
The comments to this entry are closed.
« previous | home | next »