Pssst! Guess what! Pet Pals photos are back!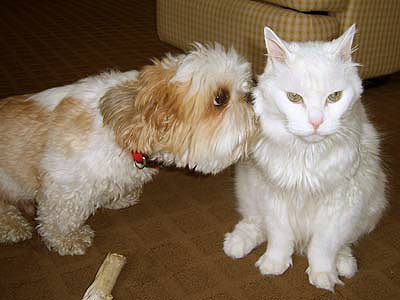 Shayden and Marshmallow
Photo by: Billie Grable, Kirkland, Washington
Yes, folks, the photos are back! Although the contest has ended, response was so huge that we will be posting new pet photos daily! So visit the Pet Pals Gallery often to see more of our furry friends, or send in a photo of your own to pets@aarp.org.
Looking for the 2007 Pet Pals Calendar? Click here!
« previous | home | next »
The comments to this entry are closed.
« previous | home | next »