I want permanent press please, and light on the starch this time, toots.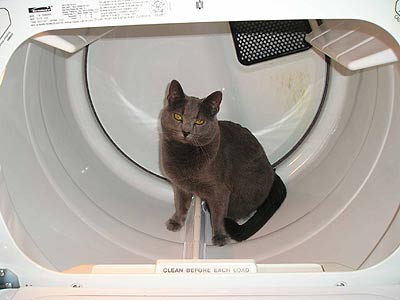 Zoey
Photo by: Becky Soto, Thousand Oaks, California
This is my cousin Shirley's cat Zoey. She jumped in the dryer after I took out my clothes because it was the warmest place in the house.
« previous | home | next »
The comments to this entry are closed.
« previous | home | next »