Ha. Only a cat would climb into an appliance.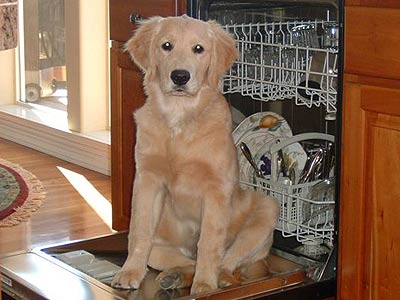 Lucy
Photo by: Cindy Beck, Spokane, Washington
Our 4 month old Golden Retriever, Lucy, climbed up on the dishwasher door when I turned my back for one second. She seemed to like where she was at and did not want to get down (waiting for an extra crumb, probably).
« previous | home | next »
The comments to this entry are closed.
« previous | home | next »