You Write The Caption!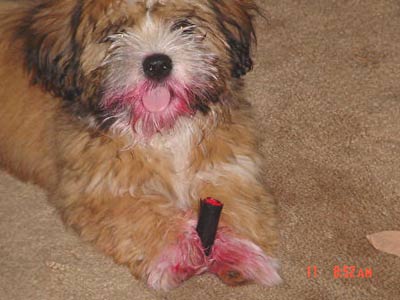 Scampi
Photo by: Ann Robertson, Dallas, Texas
We're back! Due to polling software issues, we decided to hold off on posting Friday's winner to give you more time to vote. Now, tell us what you think about Scampi's "makeover" by clicking the "Comments" link below!
Daily Winner, December 8
« previous | home | next »
The comments to this entry are closed.
« previous | home | next »