Why should only my name be in lights?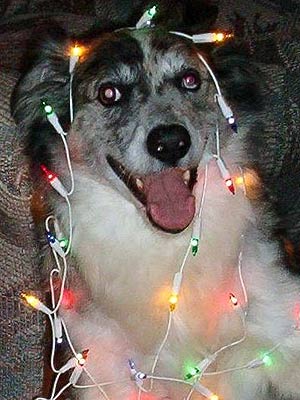 Rocky
Photo by: Debbie and Jerry Carroll, Bristol, Virginia
Debbie writes, "This is our 9-year-old Australian Shepherd mix, Rocky. He is a good sport, even about decorating for Christmas!"
Daily Winner, December 11
« previous | home | next »
The comments to this entry are closed.
« previous | home | next »