Sometimes it's the little gestures that mean the most.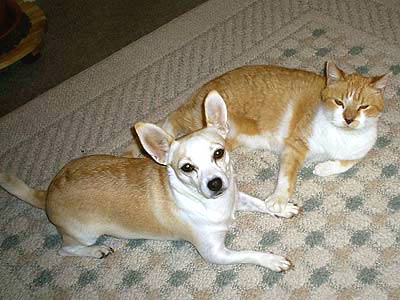 Gracie and Timmy
Photo by: Becky, Lexington, Texas
Becky writes, "My kitty 'Timmy' has since passed away but he and Gracie were such pals--always playing. He was my 'lap cat' for 12 years. He's in a better place now but he sure is missed."
Do you have fond memories of a beloved pet who has passed away? Tell us in the "Comments" section below.
Daily Winner, December 7
« previous | home | next »
The comments to this entry are closed.
« previous | home | next »