Gimme five for an awesome contest!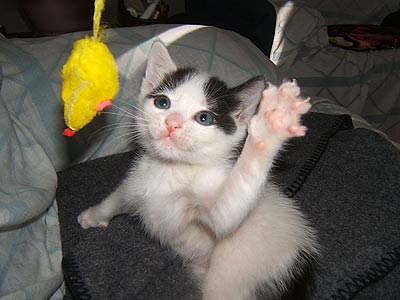 Samantha
Photo by: Penny Reese, Las Vegas, Nevada
After 13 weeks of beautiful, funny, strange, silly and heartwarming pet photos, our little contest is about to draw to a close. But although we are no longer accepting submissions, we still need your input! We'll be announcing our final Weekly Winner and the Grand Prize Winner next Wednesday, December 20. We'll be posting polls soon, but in the meantime visit all your favorites and comment, comment comment!
And we have great news--although the contest is over, we've decided to make pet photos a permanent addition to AARP.org. So after we all ring in the New Year, we'll also be posting new pet photos--so stay tuned! Thanks so much for a wonderful contest--and good luck to all the finalists!
Daily Winner, December 14
« previous | home | next »
The comments to this entry are closed.
« previous | home | next »