You Write the Caption!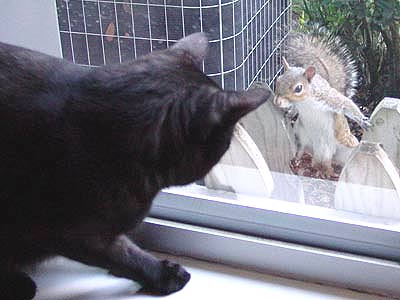 Boo and squirrel
Photo by: Alyce Stewart, Valrico, Florida
Alyce says, "Boo kitty likes to sit on the windowsill. The squirrel thought it was a great time to tease him. To me it looks as though Boo is saying, 'Look Buddy, I'm the bouncer and you can't come in, I don't care who you say you know!'"
What does this photo say to YOU? Let us know by clicking the "Comments" link below.
Daily Winner, November 24
« previous | home | next »
The comments to this entry are closed.
« previous | home | next »