You Write the Caption!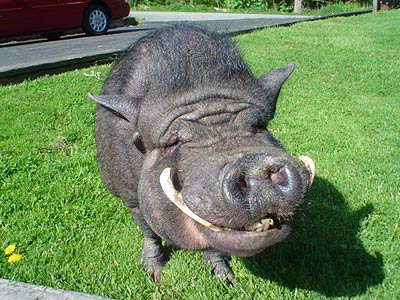 Harley
Photo by: Sue Carper, Coulters, Pennsylvania
Meet Harley, smiling for the camera--"he's such a 'ham'!" says Sue. (Insert rimshot here.)
You all sent such funny suggestions for captions last week, we thought we'd try it again. So go ahead--give it your best shot in the "Comments" section below!
Weekly Winner, Week 9
Daily Winner, November 10
« previous | home | next »
The comments to this entry are closed.
« previous | home | next »