Wonderful blessings in small packages.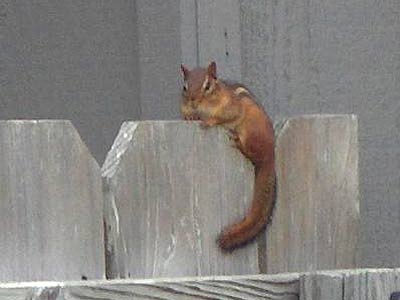 Chipper
Photo by: Sylvia Russell, Florence, Alabama
Says Sylvia, "'Chipper' has been our pet pal for a year now! When he first appeared he was just a baby! We put out pecans and raisins for him so he decided to STAY! We have a garden house which he has tunneled under and has several entrances and exits...amazing! When he comes out to play we can approach him quite freely and talk to him! My husband has Alzheimers and is now dealing with cancer, too. It has been a great daily routine for him to take the nuts and raisins to his feeding spot. Chipper has been a great blessing!! He's just the cutest thing ever!! We love him!!"
Paw-purr-ee selection, November 16
« previous | home | next »
The comments to this entry are closed.
« previous | home | next »