The singing lessons are really paying off!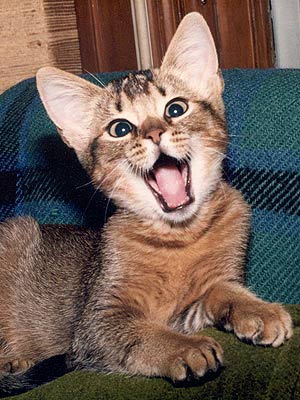 Kira
Photo by: Joan Janswig, Wauwatosa, Wisconsin
Says Joan, "She was caught while yawning, but it looks like she is singing. She was a darling little kitten who grew up to have four sons. They gave us hours of enjoyment watching their antics. One of her sons still lives with us, but he is now 15 years old. Another of her sons now lives with my brother."
Daily Winner, November 21
« previous | home | next »
The comments to this entry are closed.
« previous | home | next »