Patriotic pet!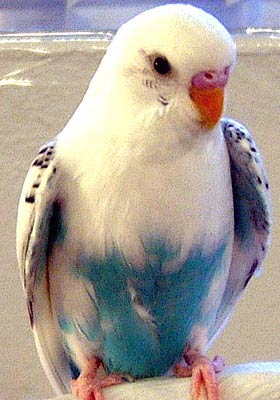 Stormy the Patriot
Photo by: Christine Montgomery, Midland, Texas
Stormy informs us that although his "pet human" Christine had him for several years prior, a few days after September 11, 2001, she noticed that Stormy was naturally red, white, and blue. "...Mostly white, with a turquoise blue stripe around my body. Being albino, I also had red eyes. Hence, I asked her to add "The Patriot" to my name. I am very proud and honored to have the name, Stormy the Patriot!"
Paw-purr-ee selection, November 7
« previous | home | next »
The comments to this entry are closed.
« previous | home | next »