Shadow, shmadow--I'm not missing out on free carrots!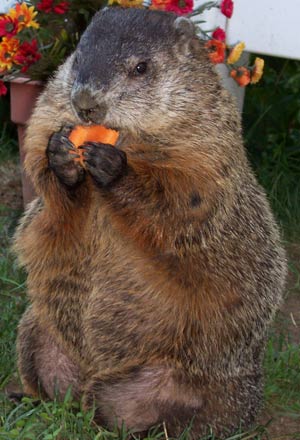 Buddy
Photo by: Lee Hamilton, Glen Gardner, New Jersey
Lee writes, "This is Buddy the groundhog. He is 3 years old. He is my wildlife friend who comes to see me every day. He was an orphaned animal that I took care of and now he's my best pal."
Daily Winner, November 16
« previous | home | next »
The comments to this entry are closed.
« previous | home | next »