Our families will eventually accept that we've married outside our faith.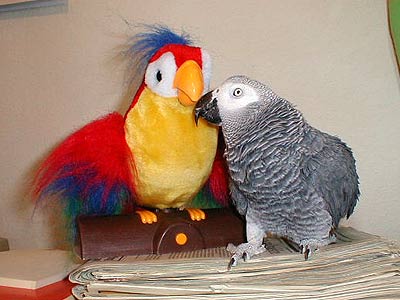 RedDog
Photo by: Linda Hartmann, Coppell, Texas
Linda says, "This photo is of my African Grey parrot. His name is RedDog but he thinks his name is "baby," or "sweetie" or "cutie-pie." He loves to sing and is especially addicted to hard rock, although he also loves the Village People and "Macho Man" (but that is our little secret). He is almost 12 years old and I raised him right out of the egg (because I owned his parents at the time). When he wants attention he starts singing 'I love you' in a very operatic voice."
PS - Thanks, Linda, for the great caption! Less thinking for us after four days of turkey and football.
Daily Winner, November 27
« previous | home | next »
The comments to this entry are closed.
« previous | home | next »