I recommend tickling your prey before eviscerating them.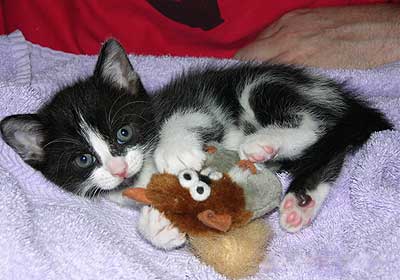 Zena
Photo by: Joy Leftow, New York, New York
Joy took in Zena when she noticed a homeless woman showing her to people. Zena was "only about 10 days to 2 weeks old, kind of looked like a little mouse." After nursing her to health, Joy gave Zena to "a nice Brazilian lady...who had left her kitty back home in Brazil with her mother." Joy named her Zena "because she was certainly a survivor and a warrior."
Daily Winner, November 8
« previous | home | next »
The comments to this entry are closed.
« previous | home | next »