You Write the Caption!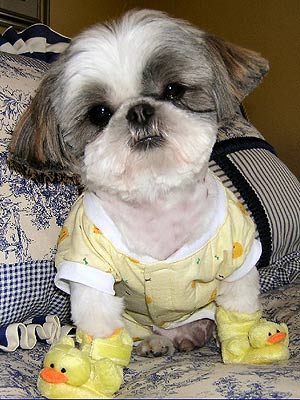 Mr. Gizmo
Photo by: Carolyn Tracy, Sterling, Virginia
Once again, we've found that the readers provide the best captions for our photos! Add your caption for Mr. Gizmo here by clicking on the "Comments" section below.
Carolyn says, "Mr. Gizmo is a 2-year-old Imperial Shih Tzu. [Here he is] ready for bed. Mr. Gizmo is such a sweet, well behaved little guy. He rarely ever barks."
Weekly Winner, Week 10
Daily Winner, November 17
« previous | home | next »
The comments to this entry are closed.
« previous | home | next »