Helloooooo, ladies!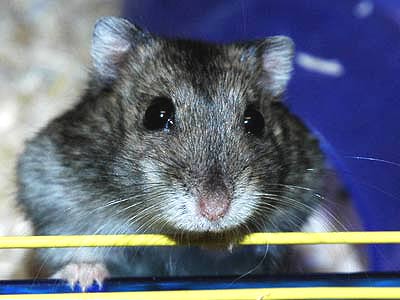 Sherlock
Photo by: Lena Gosik, Tampa, Florida
If you're noticing a few odd animals this week, you're right--we thought we'd share some of the offbeat critters people have been submitting. Like Sherlock here. And although we have no "clue" (ha ha) what Sherlock is (mouse? gerbil? Aunt Zelda's nightmare?) we do know he is adorable. So thanks Lena! And be sure to share your thoughts on Sherlock in the Comments section below!
Daily winner, November 13
« previous | home | next »
The comments to this entry are closed.
« previous | home | next »