Cool! My own private birdbath!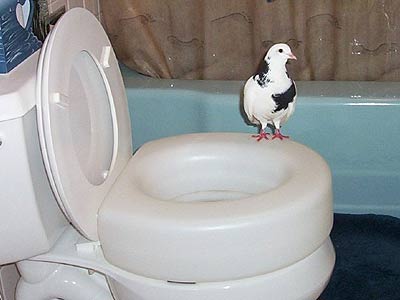 Bobby the pigeon
Photo by: Dianne Smith, Bonner Springs, Kansas
Says Bobby (via Dianne translating), "I moved in and love it. I go out and come in. I am a clean bird. They named me Bobby, because they were not sure if I was a girl or boy. But I'm a girl!" Dianne adds that Bobby is "one smart bird!"
As always, we love to see your captions too--add them to the "Comments" section below!
Paw-purr-ee selection, November 13
« previous | home | next »
The comments to this entry are closed.
« previous | home | next »