My left side is my best side!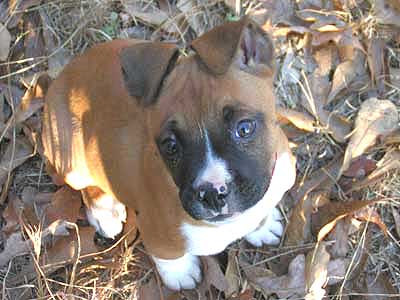 Tater
Photo by: Jan Barnette, McDonough, Georgia
Jan shares, "Tater, a.k.a. Tater Tot, Tater Chip, Tater Puddin', is a rescue boxer-type and is certainly a Sweet Tater when she's sleeping!"
Week 6 Daily Winner, October 26
« previous | home | next »
The comments to this entry are closed.
« previous | home | next »