Meow-loween frights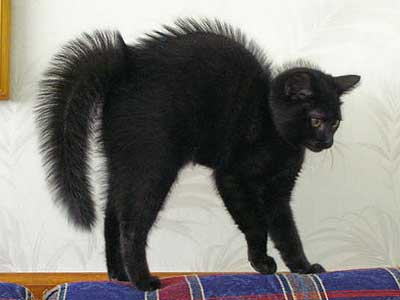 Bud
Photo by: Nikki Allenberg, Sarver, Pennsylvania
Says Nikki, "This is my cat Bud. He's a black domestic medium hair and he's about 6 months old. In this picture, he's doing his version of a scary Halloween cat!
Weekly Winner, Week 7
Week 7 Daily Winner, October 31
HAPPY HALLOWEEN to all our PET PALS! Tonight, may your bowls be full of candy and may your owners not humiliate you in some stupid costume AGAIN! (But if they do, be sure and send us the picture!)
« previous | home | next »
The comments to this entry are closed.
« previous | home | next »