Maybe if I eskimo kiss him he'll turn into a prince!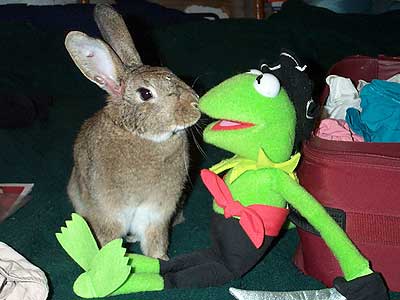 Angel
Photo by: Janet Spencer, Helena, Montana
Says Janet, "Our pet bunny, Angel, a common cottontail, just has to investigate everything in her environment. Here she meets Kermit the Frog, and gives him a little kiss."
Daily Winner, October 2
« previous | home | next »
The comments to this entry are closed.
« previous | home | next »