It's tough having a roommate from another species, but the rent can't be beat!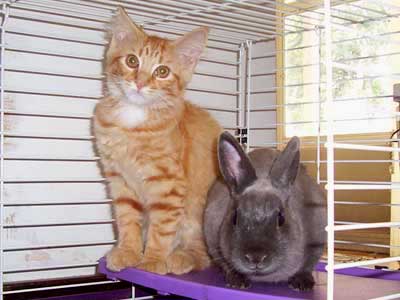 Simba (kitten) and Zorro (rabbit)
Photo by: Rachel Crown, Pittsburgh, Pennsylvania
"The kitten crawled in the cage by himself as the cage was opened for the rabbit to get his exercise!" says Rachel.
Daily Winner selection, October 19
« previous | home | next »
The comments to this entry are closed.
« previous | home | next »