I'll never be bitter with a friend from my litter.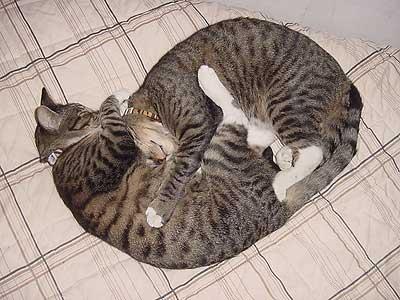 Impy and Sparks
Photo by: Laura and Mark Robichek, Sunnyvale, California
This one is painfully cute--it's as if the boys can't get enough paws around each other. The Robicheks write, "Impy and Sparks were are brothers that we adopted from an animal shelter. They couldn't be happier!"
Daily Winner, October 9
« previous | home | next »
The comments to this entry are closed.
« previous | home | next »