BFF: Best friends forever!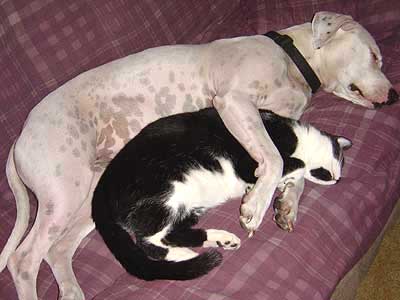 Portia and Jolly Rogers
Photo by: Brianna Ewert, Bradenton, Florida
Brianna writes, "This is a photo of two pets we adopted through rescue homes. Portia the American Bulldog takes care of, and tolerates Jolly Rogers' surprise attacks. It is very common to find them resting together after a hard day of play. At this point we believe that Roger thinks he is a dog."
Paw-purr-ee selection, October 9
« previous | home | next »
The comments to this entry are closed.
« previous | home | next »